Webinar: Make in India & Smart Home Industry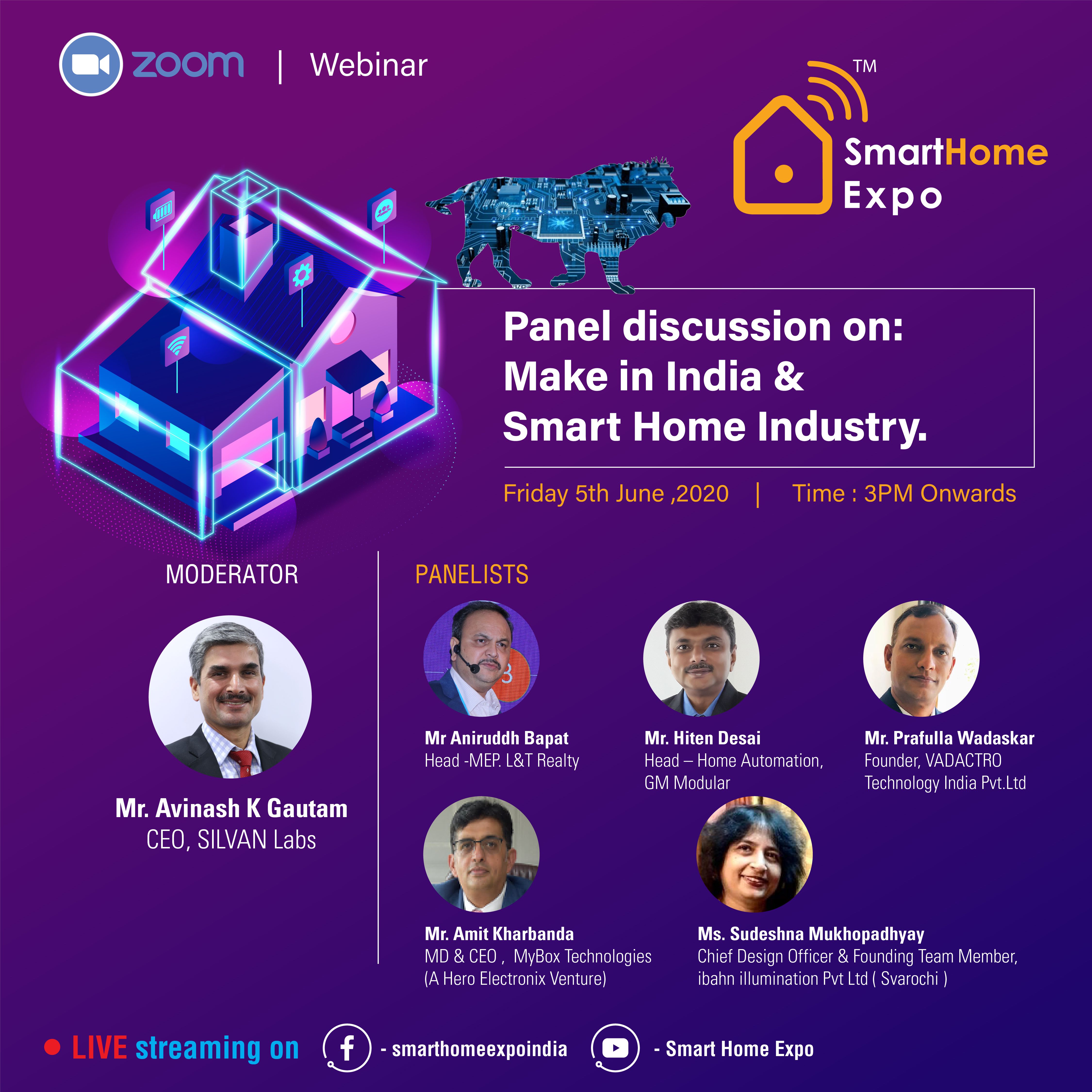 We are glad to share with you that -
Our CTO, Mr. Prafulla Wadaskar,
was a Panel Member for the discussion on
Make in India &
Smart Home Industry
Powered by
It was scheduled to take place on
June 5 ,2020 at 3PM on ZOOM
He along with other panelist from the industry shared their experiences and touched important aspects of Smart Home Industry, Challenges and Market Potential.
Thanks for Joining us for this webinar to make it more interactive and successful. Those who could not attend it may use below link to go through recordings of this event.